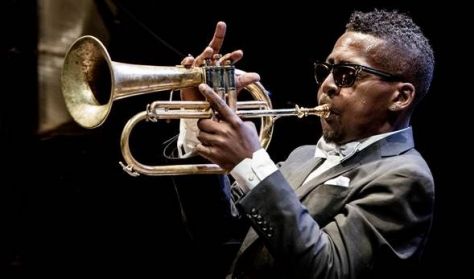 Roy Hargrove
Ur.: 16 października 1969 roku
Roy Hargrove urodził się w Waco w Teksasie. Został odkryty przez Wyntona Marsalisa, gdy Marsalis odwiedził Booker T. Washington High School Performing and Visual Arts w Dallas. 

W latach (1988-1989) studiuje w Bostonie Berklee College of Music, ale często przebywał  w Nowym…
Dalej
Żaden tytuł nie jest aktualnie grany.
Roy Hargrove urodził się w Waco w Teksasie. Został odkryty przez Wyntona Marsalisa, gdy Marsalis odwiedził Booker T. Washington High School Performing and Visual Arts w Dallas. 

W latach (1988-1989) studiuje w Bostonie Berklee College of Music, ale często przebywał  w Nowym Jorku na jam sessions. Przeniósł się do nowej szkoły w Nowym Jorku. Jego pierwsze nagranie było z saksofonistą Bobby'em Watsonem. Krótko potem nagrał nagrania z Superblue z udziałem Watsona, Mulgrewa Millera i Kennego Washingtona. W 1990 roku wydał swój pierwszy solowy album, Diamond in the Rough, na wytwórni Novus / RCA.  Na zamówienie  Lincoln Centre Jazz Orchestra  napisał The Love Suite: In Mahogany, premiera miała miejsce w 1993 roku.
W 1994 roku podpisał kontrakt z wytwórnią  Verve, nagrał płytę  The Tenors of Our Time na której zagrali : Joe Henderson, Stanley Turrentine, Johnny Griffin, Joshua Redman i Branford Marsalis.   Eksperymentował z formatem trio na albumie Parker's Mood (1995r), z basistą Christianem McBride i pianistą Stephenem Scottem.
Roy Hargrove zdobył pierwszą nagrodę Grammy w 1998 roku za album Habana z Crisol, zespołem afro-kubańskim, który założył . W 2002 otrzymał nagrodę Grammy w kategorii Directions in Music  : Live at Massey Hallz przy współpracy  z Herbie Hancockiem i Michael Breckerem.
W 2000 roku Hargrove wykorzystywał jazzowy dźwięk z dużą ilością muzki funk, wykonując i nagrywając piosenkę neo soul z D'Angelo, co doprowadziło do nagrania legendarnej płyty Voodoo. W 2002 roku współpracował z D'Angelo, Macy Gray, Soultronics i Nile Rodgers oraz nagrał  dwa utwory  na płytę Red Hot & Riot, kompilacji  w hołdzie dla muzyki afrobeatoweji jej pioniera Fela Kuti. Nagrywał jako sideman  z  Shirley Horn i raperem Common na albumie Like Water for Chocolate, a w także z wokalistą Erykah Badu na płycie Worldwide Underground.
W 2004 roku Hargrove staje na czele jako bandleader  progresywnej grupy The RH Factor, która łączyła elementy muzyki jazzowej, funk, hip-hopowej, soul i gospel. 
Jego członkowie to Chalmers "Spanky" Alford, Pino Palladino, James Poyser, Jonathan Batiste i Bernard Wright.
Jest muzykiem niezwykle utalentowanym, rozporządza pełnym tonem i umysłem kipiącym nieszablonowymi pomysłami muzycznymi. W czasie koncertów wzorem swych wielkich poprzedników, jak Armstrong i Baker, wykonuje partie wokalne. 
Zespoły :
Manhattan Projects, Roy Hargrove Big Band, Roy Hargrove Quintet, Roy Hargrove's Crisol, Superblue , The Bob Thiele Collective, The Jazz Networks, The Jimmy Cobb Quartet, The RH Factor, The Roy Hargrove/Christian McBride/Stephen Scott Trio
Dyskografia :
1990: Diamond in the Rough (Novus)
    1992: Tokyo Sessions, Roy Hargrove and Antonio Hart (Novus)
    1993: Jazz Futures: Live in Concert (Novus)
    1993: Of Kindred Souls: The Roy Hargrove Quintet Live (Novus)
    1993: Beauty and the Beast – The Jazz Networks (Novus)
    1994: Blues 'n Ballads – The Jazz Networks (Novus)
    1994: Approaching Standards – compilation of tracks from 4 albums (BMG Music/Jazz Heritage 1995)
    1994: With the Tenors of Our Time – The Roy Hargrove Quintet (Verve)
    1995: Parker's Mood – with Christian McBride (bass), and Stephen Scott (piano) (Verve)
    1997: Habana – Roy Hargrove's Crisol (Verve), Latin Jazz Grammy Winner
    2000: Moment to Moment – Roy Hargrove with Strings (Verve)
    2002: Directions in Music: Live at Massey Hall – co-led by Herbie Hancock, Michael Brecker (Verve), Grammy Award for Best Jazz Instrumental Album, Individual or Group 2003
    2003: Hard Groove – The RH Factor (Verve)
    2004: Strength – The RH Factor (EP, Verve)
    2006: Distractions – The RH Factor (Verve)
    2006: Nothing Serious (Verve)
    2008: Earfood – The Roy Hargrove Quintet (EmArcy)
    2009: Emergence – The Roy Hargrove Big Band (Groovin' High)
 1988: Superblue – Superblue (Blue Note)
    1989: Ricky Ford – Hard Groovin' (Muse)
    1991: Sonny Rollins – Here's to the People (Milestone), on "I Wish I Knew" and "Young Roy" only
    1992: Jackie McLean – Rhythm of the Earth
    1992: Danny Gatton, Joshua Redman, Bobby Watson, Franck Amsallem, Charles Fambrough, Yuron Israel – New York Stories (Blue Note)
    1993: Bob Thiele Collective – Lion Hearted
    1993: Steve Coleman – The Tao of Mad Phat (Novus)
    1995: Shirley Horn – The Main Ingredient (Verve)
    1995: Christian McBride – Gettin' to It
    1995: Jimmy Smith – Damn!
    1996: Jimmy Smith – Angel Eyes: Ballads & Slow Jams
    1996: Cedar Walton – Composer (Astor Place]])
    1996: Oscar Peterson – Meets Roy Hargrove and Ralph Moore (Telarc), with Ralph Moore, Niels-Henning Ørsted Pedersen and Lewis Nash
    2000: Ray Brown Trio – Some of My Best Friends Are... The Trumpet Players (Telarc)
    2000: Erykah Badu – Mama's Gun
    2000: Common – Like Water for Chocolate
    2001: Roy Haynes – Birds of a Feather: A Tribute to Charlie Parker
    2003: Erykah Badu – Worldwide Underground
    2003: Shirley Horn – May the Music Never End (Verve)
    2006: John Mayer – Continuum
    2007: Jimmy Cobb Quartet – Cobb's Corner
    2008: John Beasley – Letter to Herbie
    2008: Roy Assaf & Eddy Khaimovich Quartet – Andarta (Origin)
    2009: Jimmy Cobb Quartet – Jazz in the Key of Blue, with Russell Malone (guitar) and John Webber (bass)
    2010: Marcus Miller with L'Orchestre Philharmonique de Monte Carlo – A Night in Monte Carlo (Dreyfus/Concord Jazz), with Raul Midón
    2010: Angelique Kidjo – Õÿö, on "Samba pa ti" only
    2011: Cyrille Aimée – Cyrille Aimée & Friends (Live at Smalls)
    2014: D'Angelo – Black Messiah
    2015: Gerry Gibbs / Thrasher Dream Trio- Live in Studio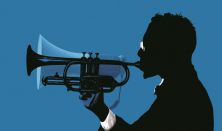 Jazz by Jeppesen X - Roy Hargrove Quintet
Hossa.biz
Uwaga! Czas sesji koszyka wkrótce wygaśnie!
Czas sesji upłynął. Aby dokonać zakupu biletów należy je ponownie dodać do koszyka.
---